A Typical Botox Treatment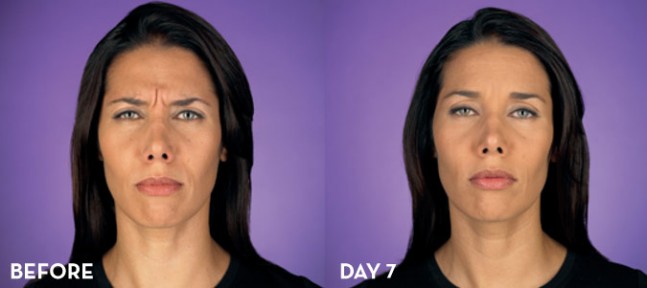 A typical Botox treatment (see above). Individual results may vary.
Botox® Cosmetic is an effective treatment for dynamic wrinkles – one of the major types of wrinkles. Botox® relaxes the muscles and softens the lines between the eyebrows, across the forehead and around the eyes (the crow's feet). Botox® has revolutionized these treatments, making them fast, virtually pain-free and very effective. Botox® treatments consist of several minor injections to the treated area, with the session lasting around 30 minutes. The results will take effect in 3 to 10 days and lasting up to 4 months. Repeated treatments prolong your skin's smooth, youthful appearance and can actually prevent new lines from developing.
We offer complimentary consultations at La Fontaine Aesthetics. Please call 303-355-4772 to book your next appointment.