Photofacial Treatment Results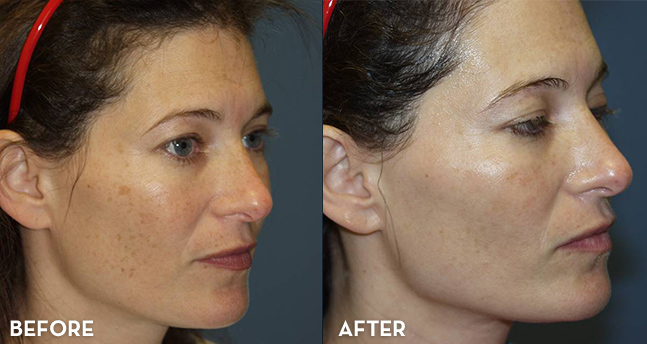 The Photofacial is a treatment with intense pulsed light that improves the appearance of sun damaged skin, age spots, skin texture, broken capillaries and rosacea. This treatment involves little or no down-time and only causes minimal discomfort.
Without damaging the skin, pulsed light penetrates the skin and is absorbed by blood vessels and pigment. The heat impairs the vessel and pigmented lesion (age spot or freckle). The treated lesion will darken before it flakes off or is absorbed by the body, over a 3 week period. (see Photofacial treatment results above and below)
Photofacial treatments last about 40 minutes. Side effects include a flushed redness for a short period of time and a darkening of the treated lesion before it resolves. For optimal results, a series of 5 treatments is recommended.