Vote for La Fontaine Aesthetics Best Medical Spa 2017 in the Denver A lister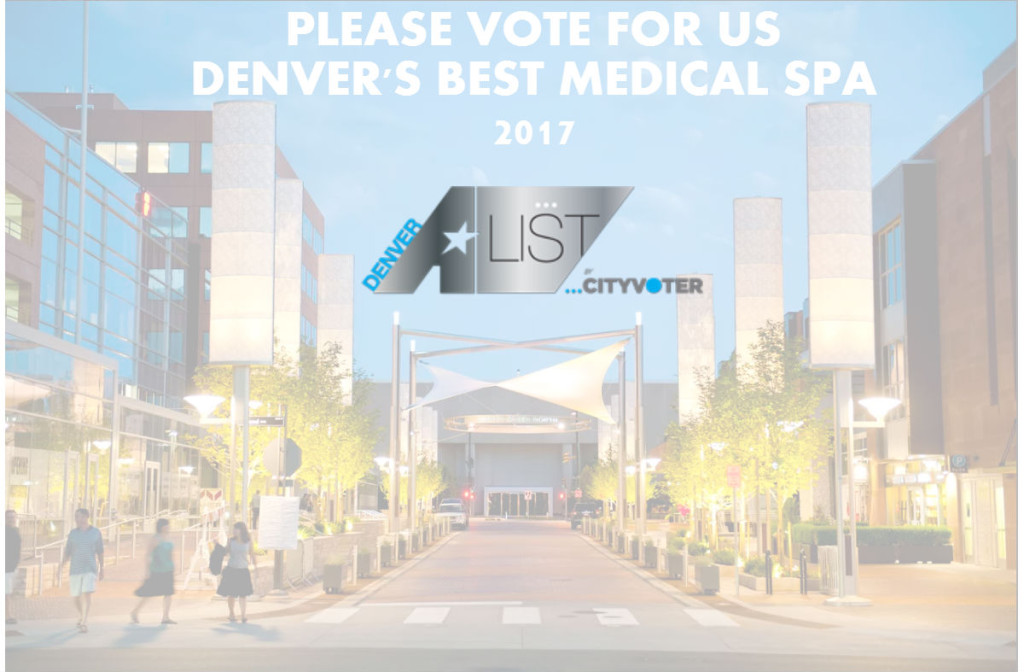 Please Vote for us in the Top Medical Spa 2017 Category in the Denver's A lister.
La Fontaine Aesthetics was founded to provide the new standard of full-spectrum Medical Aesthetic care using the latest technological advances with an emphasis on patient safety & delivering superior patient results in a relaxing spa atmosphere.
Dr. Ken Olesezek and his staff are committed to providing unparalleled aesthetic care in a welcoming and engaging environment. We seek to make each patient experience unique by combining superior patient safety and privacy standards in treating your concerns. Dr. Ken and his staff are committed to making this your best physician visit ever.
And now we are asking you to vote for us in recognition of our hard work and elevated patient care.
Please vote for us in Denver's A list 2017 for Top Medical Spa.